Intro slides
Business control
Business Control is an advanced technologically business solution for growing needs of modern companies. This product allows employers to create and deliver instantly a temporary business Mastercard card to employees. Virtual card in mobile application can be used for: NFC and e-commerce payments.
• Readiness: Live,
• White label solution available: Yes,
• Implementation time: 3 months from contracting,
• Administration Panel for management: Yes,
• Integration with: Apple Pay, Google Pay.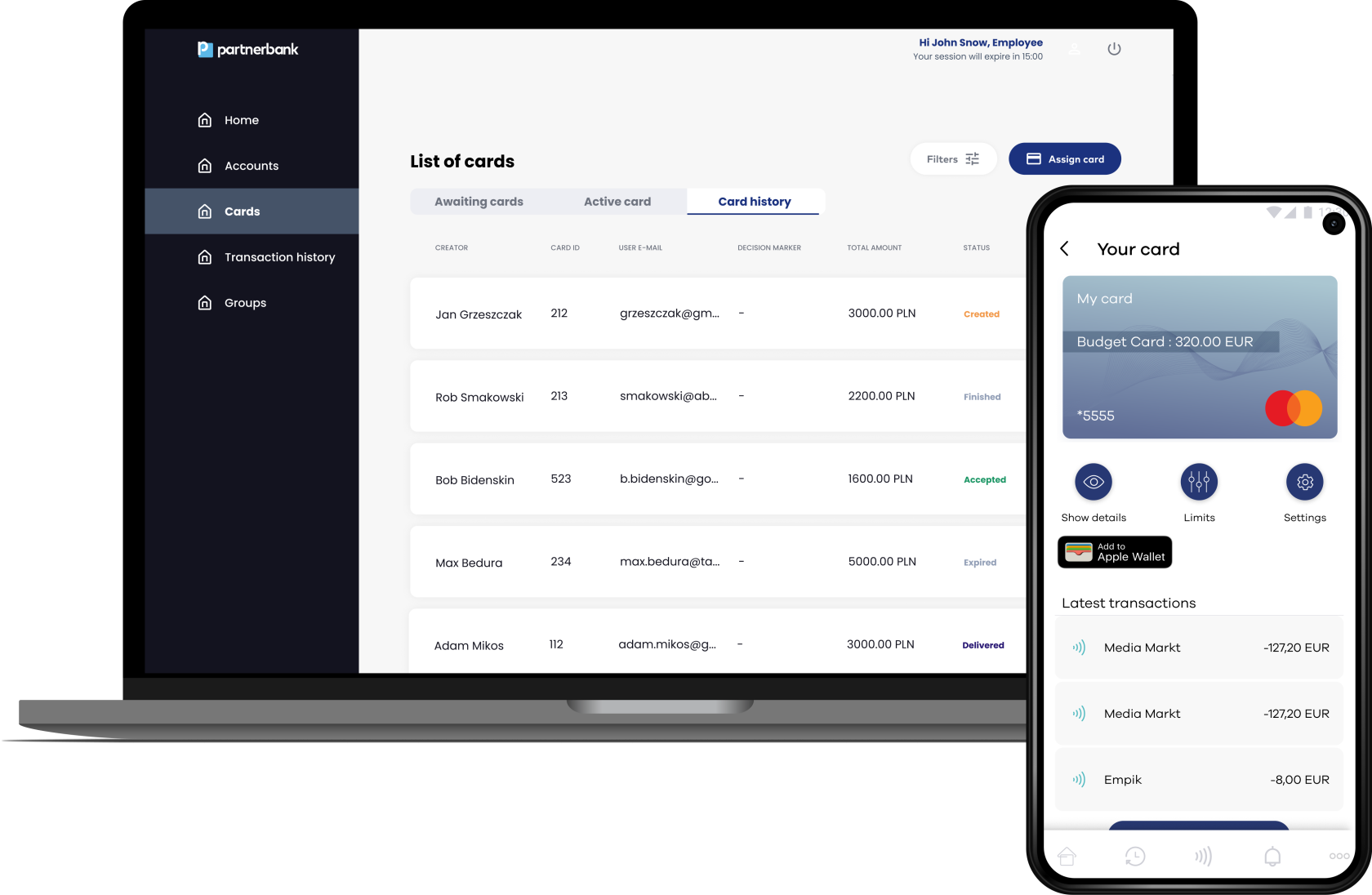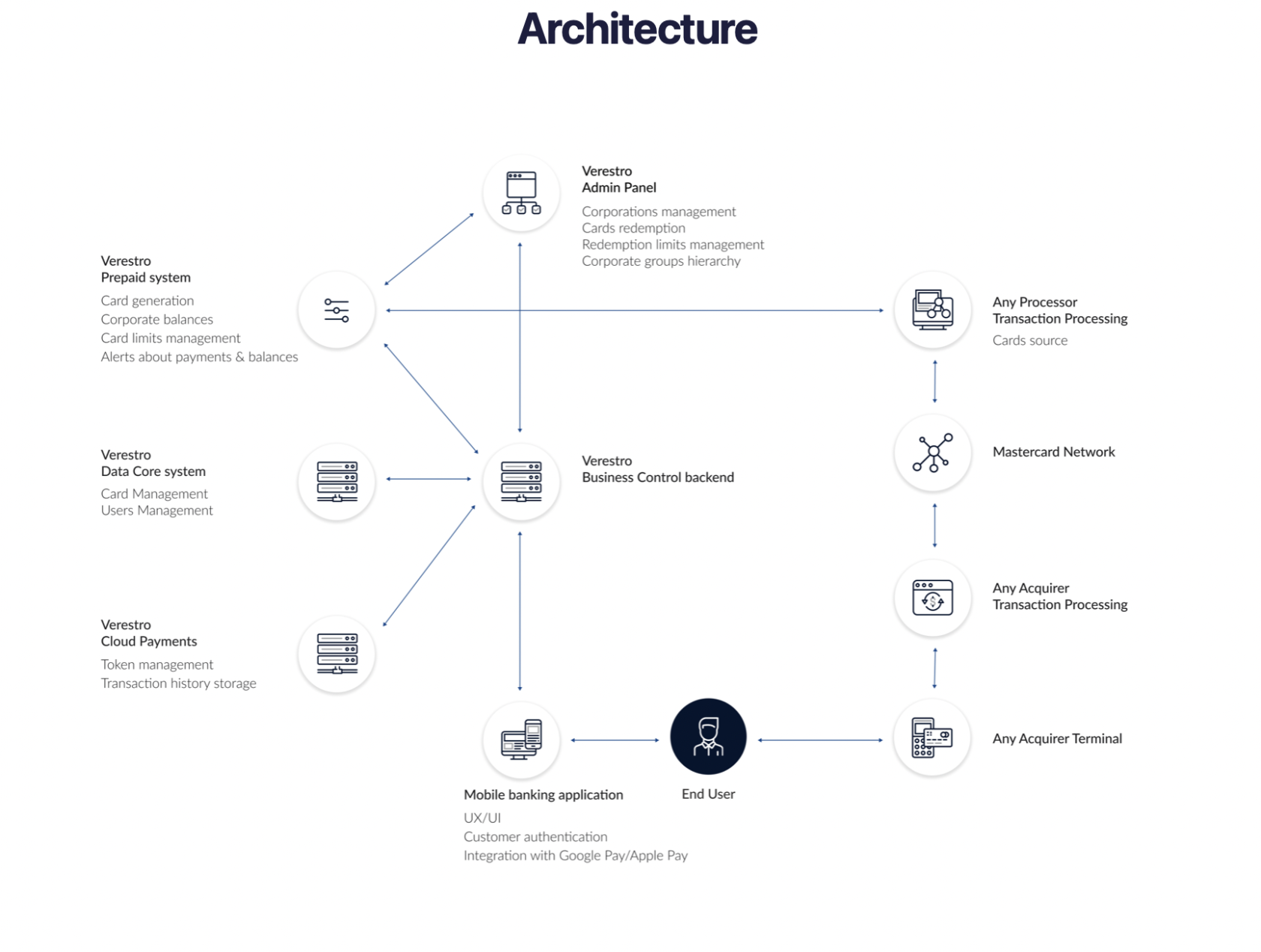 Click on the screens below to experience our application on an interactive prototype.